__________.
Sebastian Black & Robin Cameron

This book presents email the correspondence between Sebastian Black and Robin Cameron leading up to their exhibition at Bodega April 5 - May 19, 2013. Containing musings on art, poetry, language and collaboration, the book records the development of the exhibition through conversation beginning on November 14, 2012 and ending March 23, 2013

5.5 x 8.5 in., 68 pages
B/W with letterpressed cover
2013, Edition of 125
Out of print.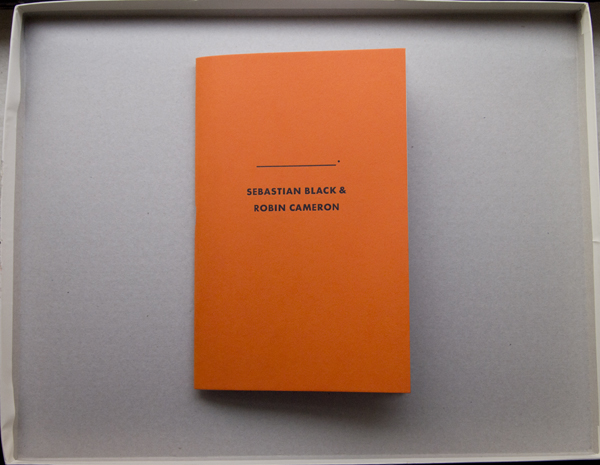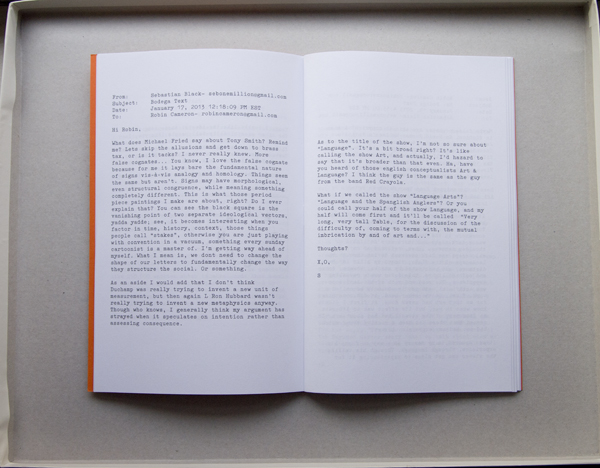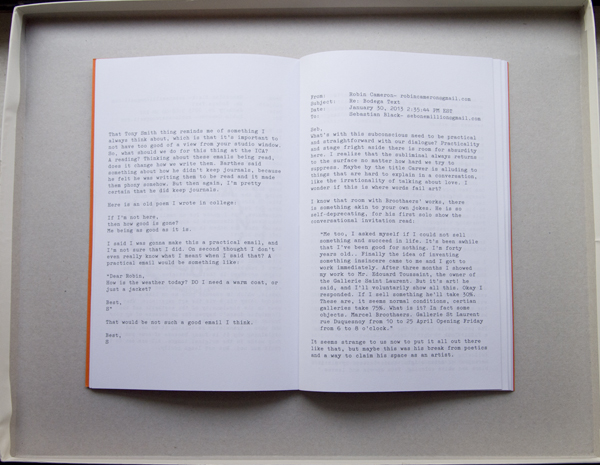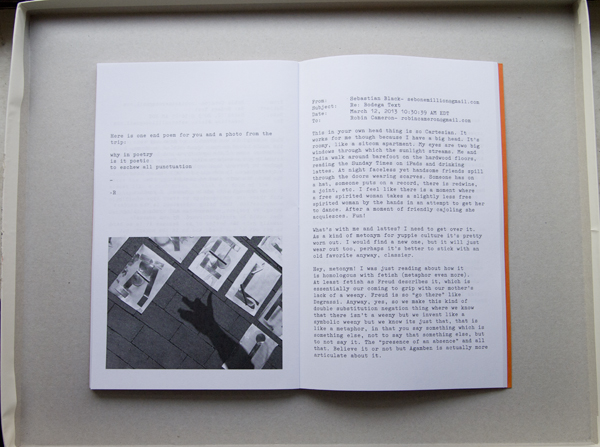 © 2010-2017 Bodega