Hayley Silverman
CV



The Living Watch Over The Living, 2017
Veda, Florence, Italy
installation view



Bird figurine, 2017
Blown glass
21h x 17w x 5d in.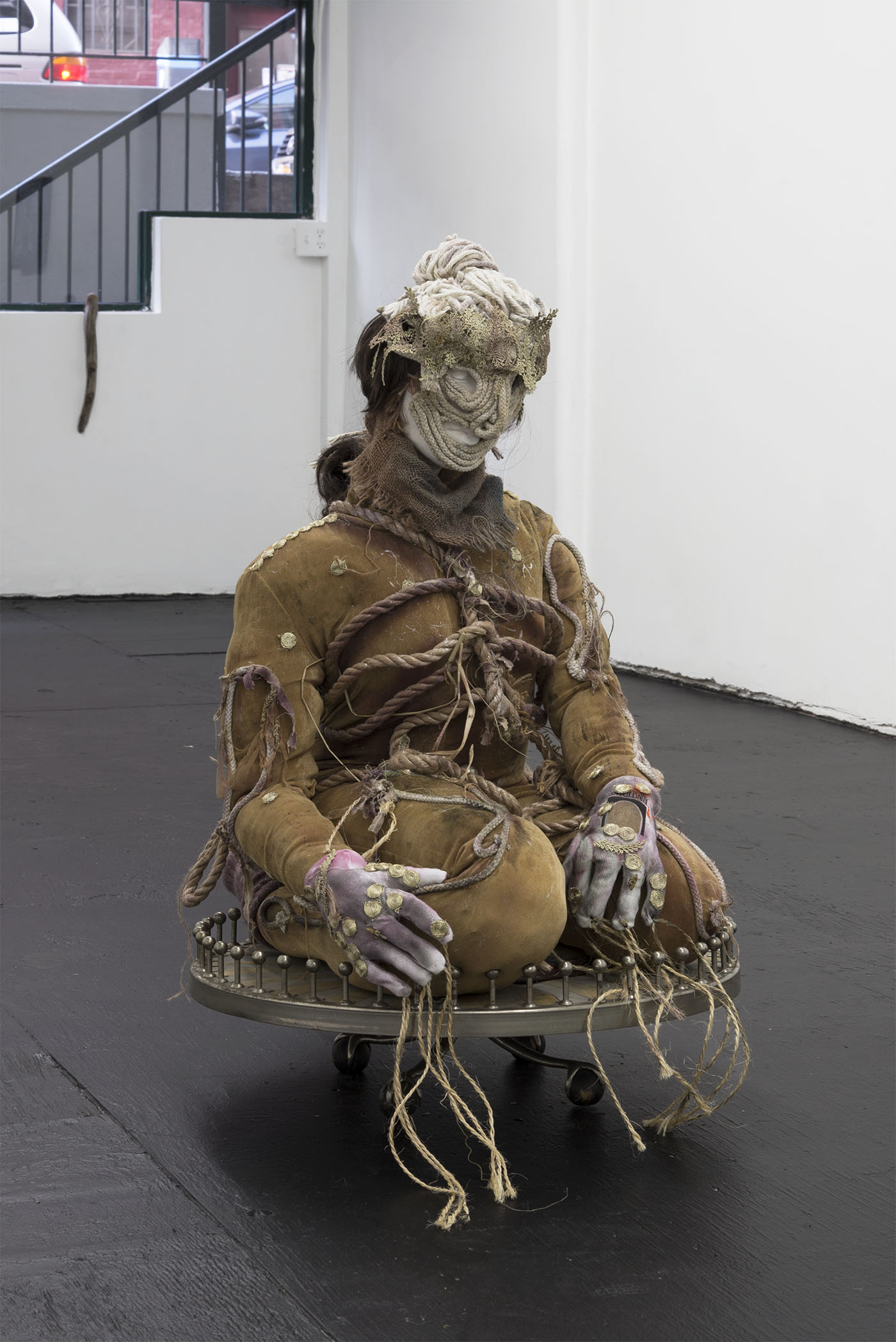 The Debt Collector (Tomorrow Always Comes), 2016
Copper coil, plaster, cotton gloves, sisal, ornamental brocade trim, fabric, roulette gambling wheel, (with Jeannine Han)
30w x 60h x 18d in.



Greater New York, 2015
MoMA PS1
installation view



Order, 2015
Metal bowl, polyurethane food ingredients (bratwurst, carrots, cauliflower, red peppers), epoxy resin, taxi light, crow, doctor and patient figurine
15w x 9h x 15d in.



Control, 2016
Pig feed trough, wire, polyester stuffing, string lights, torch light, selenite, rabbi figurine
30w x 22h x 18d in.



Reverence, 2015
Enamelware bowl, polyurethane food ingredients (shitake mushrooms, sliced carrots, ramen noodles) epoxy resin, sand, ceramic hillbilly figurines, trolley, poppy pods
17w x 12h x 17d in.



Unmanned Lander, 2015
installation view



CRUDE CURRENCY, 2015
Coin currencies (Chinese, Greek, Swedish, Canadian, Israeli, Russian,...), energy currencies (lumps of metal, rice, spices, bee pollen, berries), wheelbarrow
59w x 22h x 28d in.



A Sly Birth, 2015
Laser-transfer, canvas
46.5w x 31h in.



Disgusting letters we have received, 2015
Housepaint, wood, hinges
30w x 42h x 3d in.



Little Big Man, 2016
Ellis King, Dublin, Ireland
performance still



Little Big Man, 2016
Ellis King, Dublin, Ireland
performance still



Bloody Mary, 2016
Liste, Basel, Switzerland
performance still



Twister, 2016
MoMA PS1, New York, NY
performance still



Lucy, 2014
Old Room, New York, NY
performance still



Roughing It, 2015
New Theatre, Berlin, Germany
performance still


© 2010-2017 Bodega